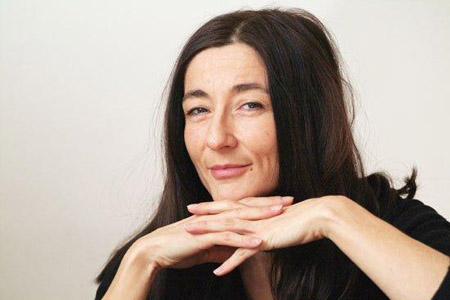 German Webpage
Born in Vienna, I have lived in the US for several years and have a special interest in working with people from different cultural backgrounds. My own experience of settling into a new and very different culture has given me a sensitivity to the challenges of adjusting to new people and new ways of looking at life, and the particular difficulties of dealing with psychological and emotional issues in such an environment. I am fluent in English and work with individuals and couples.
A graduate of the Academy of Counseling and Psychotherapy (Akademie für Beratung und Psychotherapie IPS) in Vienna, I did two years practical training in the neuro-psychiatric unit of the Sozialmedizinisches Zentrum Ost Hospital and further training in the psychosomatic unit of the Barmherzigen Brüder Hospital, both in Vienna.I have a Master of Science degree in Psychotherapy.
PERSON-CENTERED PSYCHOTHERAPY
The person - centered approach to psychotherapy goes back to Carl Rogers (1902 - 1987) and his collaborators. It is now widely applied around the world in many different fields, including counseling, medicine, social work and teaching. In German speaking countries by far the greatest number of psychotherapists draw on this approach.

The underlying concept is that people are in a steady process of change in which they are able to develop themselves and to make their own decisions. Through their social relationships they learn to gain more trust in themselves, to make responsible judgements, to become increasingly open to new experiences and to create relationships in a more satisfying manner. This self-critical engagement with their attitudes and feelings brings the capacity to be more open to and more in touch with what they are experiencing, and to respond flexibly both within themselves and with others.
To support the growth of the personality the psychotherapist offers a person-to-person relationship, giving his/her completely undivided attention not so much to the problem, symptom or deficit that is presented, but to the client's whole being in a supportive relationship. In a person-centered form of communication the therapist will:
attempt to encounter the client as a genuine, sensitive person and not as an expert;
present an unconditional positive regard for the client;
continuously attempt to empathise with the client's personal realities and their related meanings rather than describe them judgmentally from the outside.
The typical course of person-centered help has been scientifically shown to involve changes in levels of experiencing, behaviour and in the capacity to tune in to how one responds physically to emotional events.
SPECIALIST AREAS
My specialist areas are:
Depression
Fears
Burnout
Dealing with expatriate challenges
Trauma and stress disorders
Feelings of enstrangement, disturbed body perception
Sexual and psychological abuse
Relationship-marriage
Borderline disorder
Obsessive-compulsive disorders
Coaching
Highly Sensitive Person
COUPLE THERAPY/MARRIAGE COUNSELLING
I work with couples in both English and German, moving between the two languages in one session as needed.
MY SPECIAL INTERESTS
I am especially interested in bringing the insights of cognitive therapy, neuroscience and mindfulness to the practice of person-centered psychotherapy. An understanding of basic neuroscientific insights can help clients to achieve greater patience and acceptance of themselves during the therapeutic process.
INTRODUCTORY APPOINTMENT
In a cost-free introductory appointment you can ask me questions about my method and decide if this form of psychotherapy is right for you. At the same time we can get to know each other and find out how we feel about working together.
FEE
Costs comply with the recommendations of the ÖBVP (Österreichischer Bundesverband für Psychotherapie (Austrian Federal Association of Psychotherapists) http://www.psychotherapie.at/oebvp
Health Insurance companies at present refund E 28 per session.

MY OFFICE
It is located in the second district in Schrottgiesserg. 1/17. It can easily be reached by U1 (exit Nestroyplatz). The entrance is right opposite the Galaxy high-rise building.
PSYCHOTHERAPY VIA SKYPE
I am offering "skypotherapy" (psychotherapy via skype) for those who do not have the time to visit a psychotherapist, who are frequent travellers or who simply cannot leave home for whatever reason. It is important, though, to have our first contact person-to-person.
COOPERATION:
Dr. Wolfgang Molnar, General Practitioner, Head of Ambulatorium Augarten.

Dr. Molnar is the attending medical examiner with the American Embassy and several international organisations.
His practice is open Monday through Sunday.
http://www.ambulatorium.com